Singapore attractions range from dazzling modern wonders to primitive battlegrounds, making this Southeast Asian hot spot one of the world's most popular places to travel. While it's true that Singapore's first-world status does come with a price tag, traveling on a budget in Singapore is more than possible, especially if you start with these most popular things to do!
Because of safety regulations at Paya Lebar Airbase, skyscrapers in Singapore are limited to a height of 918 feet (280 meters). However, the city has allowed one exception. Completed in 2016, the Tanjong Pagar Center, also called Guoco Tower, tops the Singapore skyline at a height of 951.4 feet (290 meters).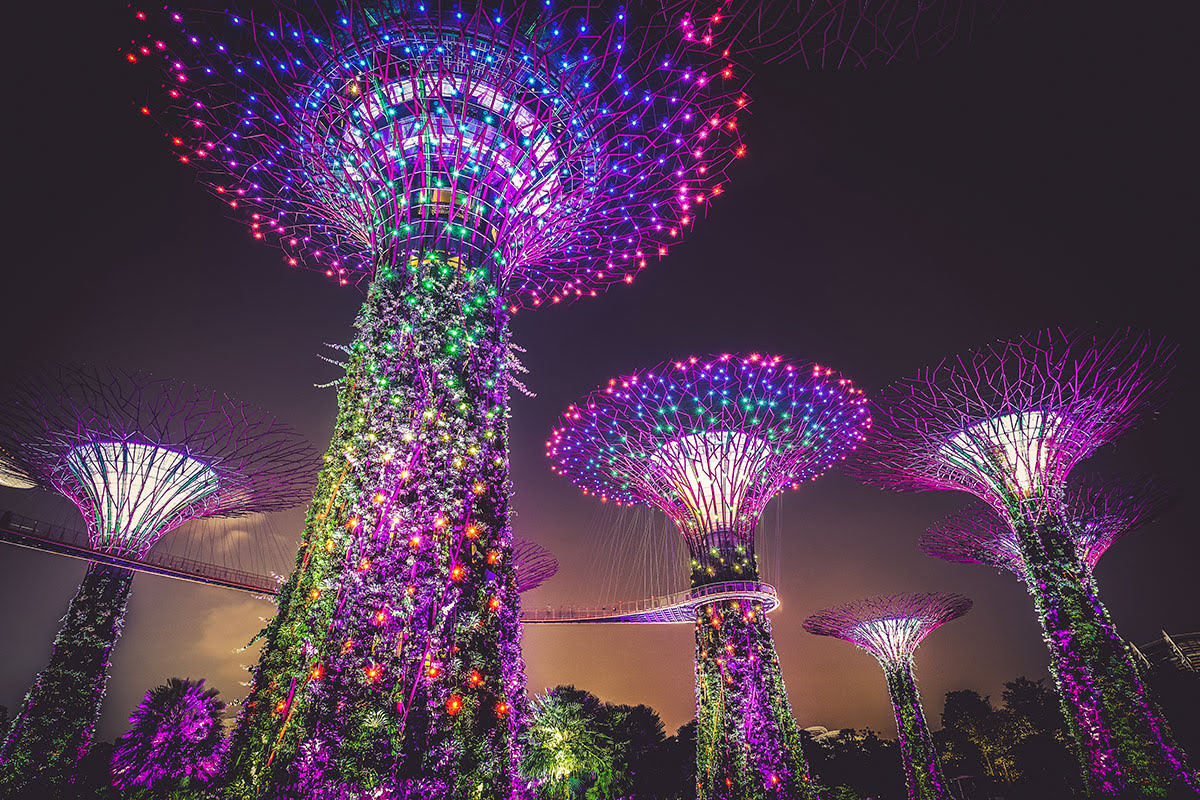 1. Buy tickets to view the world-renowned Flower Dome and Supertree Grove at GARDENS BY THE BAY
Combine art with nature during a captivating tour of Gardens by the Bay. Explore three waterfront gardens, each brimming with award-winning features and educational experiences. Discover a never-ending spring season under the Flower Dome in Bay South, where you can also take a magical stroll across the OCBC Skyway and through Supertree Grove. Follow Bay Central along a 3-kilometer waterfront promenade to Bay East, where you can take in a view of the Singapore skyline while soaking up some peace and quiet in a tranquil garden.
Popular attractions near Gardens by the Bay
Merlion: this iconic statue and the official mascot of Singapore has the body of a fish and the head of a lion. Take a selfie with the Merlion at sunset, and make sure to get the harbor and the three towers of Marina Bay Sands in the background!

ArtScience Museum: study fascinating exhibits in a flower-shaped building that hosts education workshops and hands-on activities throughout the year.

Helix Bridge: inspired by the structure of DNA, this steel footbridge links Marina Centre with Marina South. The daytime walk is awesome, but the nighttime view will give you a new respect for science and architecture!
Check In to Carlton Hotel Singapore, Step Out to Supertree Grove
Discover more 5-star hotels and apartments near Gardens by the Bay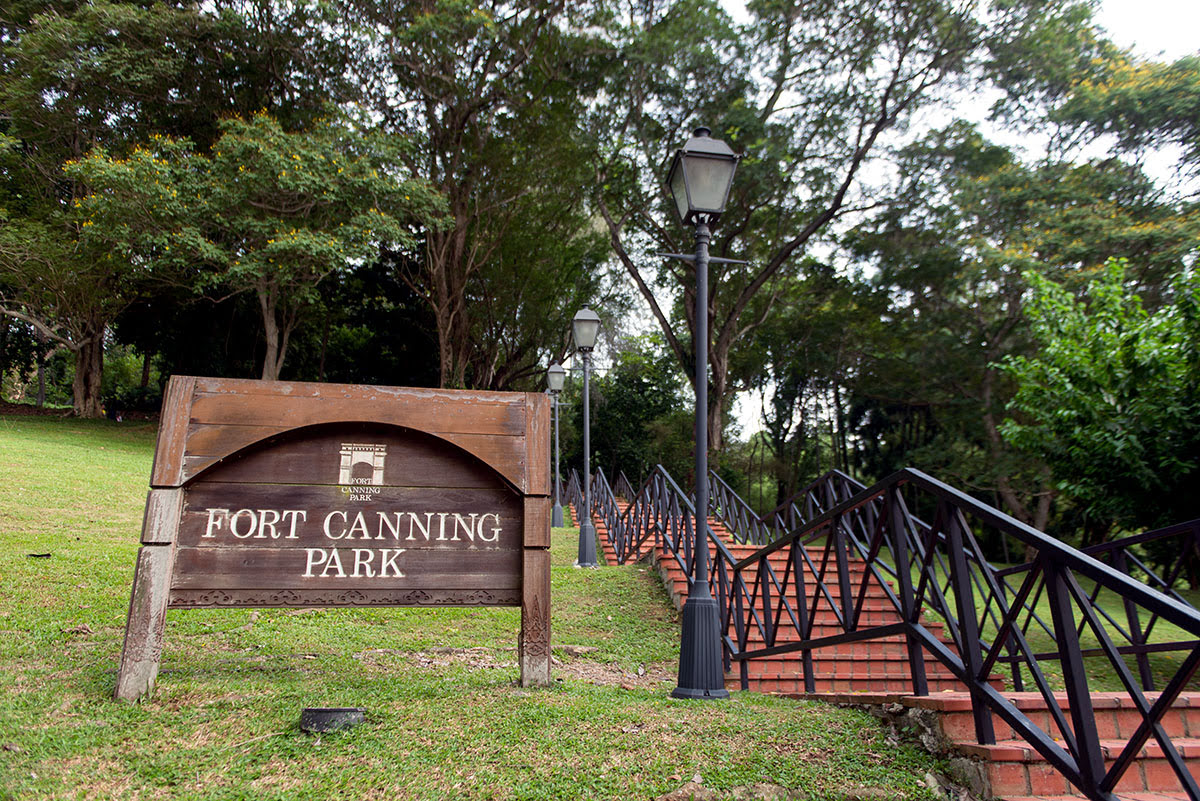 2. Explore a secret military hideout at THE BATTLEBOX in FORT CANNING PARK
Go underground to explore a former British command center used during the most historical battle in Singapore. The Battlebox, located on Fort Canning Hill in Fort Canning Park, served as a bomb-proof shelter during World War II but now functions as a museum and tourist attraction. Learn how a journalist rediscovered the historic bunker and why Fort Canning Hill now represents the "worst disaster" and largest surrender in British military history.
Things to do at Fort Canning Park
Fort Canning Arts Centre: former barracks for British soldiers, the stately building now hosts exhibitions, events and gala dinners.

Nine-Pound Cannon: view one of two cannons that not only helped defend Singapore during World War II but also sounded three times a day to alert soldiers to the time of day.

Raffles House: tour a brick replica of a former officer's quarters, built atop Fort Canning Hill and overlooking the tombs of former Malay kings.
Check In to YOTEL Singapore Orchard Road, Step Out to Fort Canning Park
Discover more hotels and serviced apartments near Orchard Road
3. Double up on wildlife tours with combo tickets to SINGAPORE ZOO and NIGHT SAFARI
Feel good about admiring wildlife and more than 300 species of animals in this award-winning zoo dedicated to wildlife conservation, healthcare and research. Designated a rescued wildlife center by the Singapore government, the Singapore Zoo supports an "open concept" design and hosts educational programs and workshops daily. Tour the zoo during the day, and wait until the sun goes down to view threatened species – like Asian elephants, Malayan tapir and banteng (wild cattle) – in the zoo's much-adored Night Safari.
Check In to Goodwood Park Hotel, Step Out to Singapore Zoo and Night Safari
Discover cheap hotels and budget accommodations in Singapore
4. Take a nature trek through a national treasure at SINGAPORE BOTANIC GARDENS
Drenched in as much history as beauty, the Singapore Botanic Gardens is the only tropical botanic garden in the world honored as a UNESCO World Heritage Site. The gardens are divided into four sections, each combining aspects of nature with education. Stroll through a ginger garden with a waterfall backdrop, and trek through a rainforest to discover how the rubber trade put Singapore on the world trade map.
Check In to Hotel Jen Orchardgateway Singapore, Step Out to Singapore Botanic Gardens
Discover more hotels and apartments near Orchard Road
5. Enjoy a breath of fresh air in a green space while touring Singapore's oldest historical institution at NATIONAL MUSEUM OF SINGAPORE
Examine the rich history of Singapore in the oldest museum in the country. The National Museum of Singapore features 11 permanent exhibits, as well as a handful of rotating exhibits, detailing Singapore's founding and growth as a nation. Watch Singaporean dancers, or catch the "Magic & Menace" show any day of the week, or take the kids on the last Saturday of the month to enjoy storytelling sessions, family workshops and mesmerizing performances. History buffs love Singapore's Museum Planning Area. Not only does it contain loads of landmarks, like the Peranakan Museum and Singapore Art Museum, but its massive green space also is designated as the "green lung" for Singapore's central district.
Check In to Hotel Chancellor@Orchard, Step Out to the National Museum of Singapore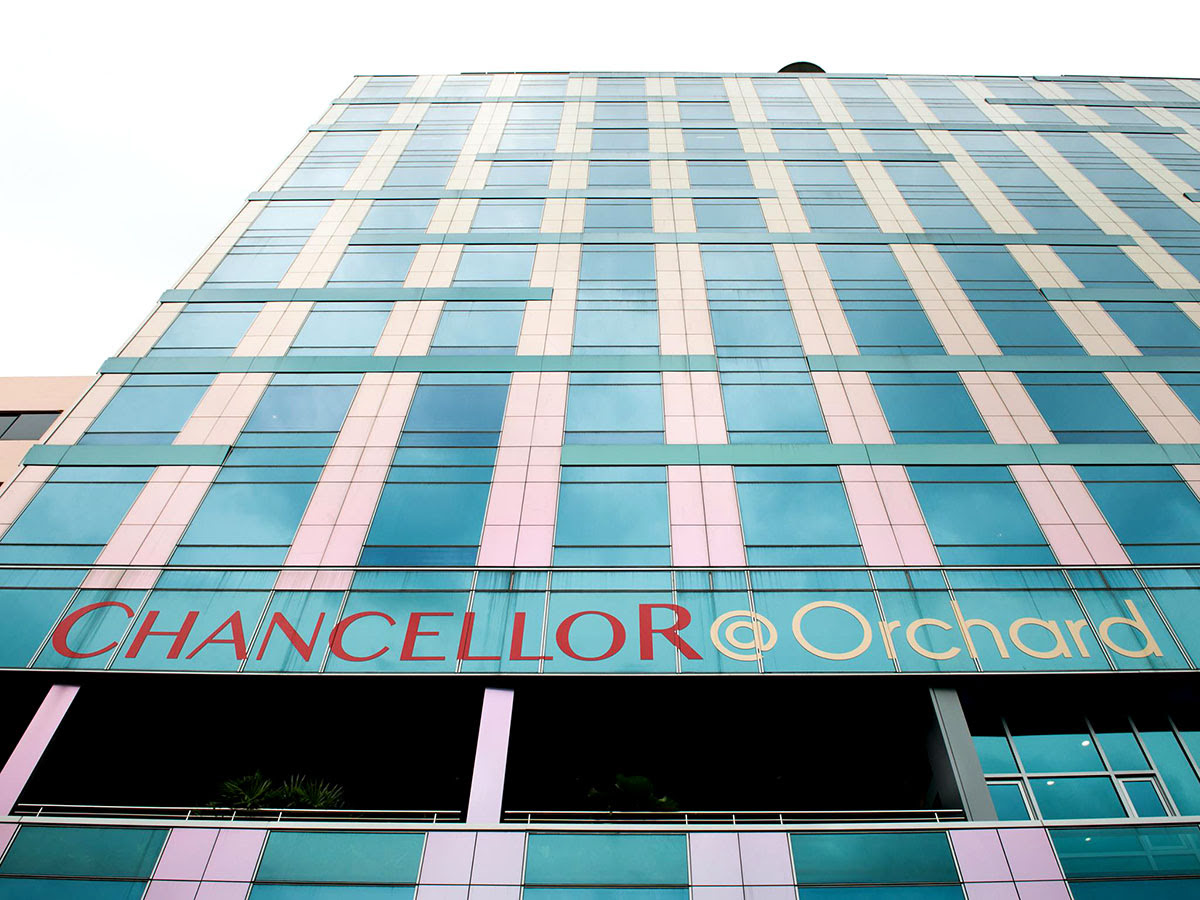 Discover budget hotels and cheap accommodations near the Peranakan Museum
Source:  Agoda
---
Find out the best Singapore activities, food, attractions, tours and sightseeing here at the best affordable, most value packages and online deals that you should not miss!